Standard media, cable, satellite, you name it, is slowly becoming a thing of the past. The newest big trend lays in the form of media streaming, namely platforms, which offer you everything you need and more, as long as you have decent internet connection, of course.
At first, streaming services was almost a monopoly to the likes of giants, such as Netflix, but there are so many options out there, the question is truly which option is best, does the first still remain the best?
Through our experience, and various studies done on the matter, we have determined that there are a few media-streaming giants out there, which are noteworthy to mention. However, the competition itself seems to derive from two monopolies. These monopolies are mainly Netflix, and Amazon.
Netflix – The First Giant To Surface
Almost everyone is aware of the "Netflix And Chill" motto, I know I for sure am. There is no doubt of Netflix being a worthy contender for being the pioneer in media entertainment. However, is this giant the kingpin?
Netflix, currently is one of the most watched media-streaming platforms. The one drawback of the platform is that it does not always stock up on the latest, and greatest releases. However, it is an ideal option for those who are cutting the cord for the first time.
Netflix has a range of features, which seem to make it worthy of the title, for example, tired of low quality, Netflix offers low quality (less buffering), and high quality (hopefully still mediocre buffering!)
Furthermore, one of the newest features that Netflix has offered its users, is the ability to download select movies, and series straight to the device that you are watching on. This will entitle you to watch that title offline, at any time.
Amazon Prime Instant Video
There is a complexity about the similarities between Amazon, and Netflix, that simply just can't be named. Although, they are completely different, they still remain the same – makes no sense right! However, Amazon Prime Instant Video, itself is a great video subscription option, furthermore, depending on your Prime membership, you may unlock a host of other nifty features.
The main benefit that Amazon Prime Instant video holds over Netflix, is the fact that upon subscribing, you are automatically granted an Amazon Prime account, which unlocks various features, including Amazon Fire TV, as well as Amazon Fire TV Stick.
So there you have it, the two best media-subscription services out there. These companies both have various advantages, and disadvantages to their services. However, the great thing for you, is both offer a month free trial, so take a spin, test both, we guarantee that you will fall in love with at least one of them.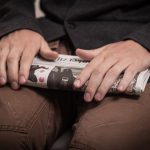 It's now time to give a description of who I am and what I represent. Hey, guys! So, who am I, that is indeed a question, which yields many possible results. All of which would be far too great to list in one book, never mind one short biography.