We all know the struggle of trying to find a Cable TV channel, which is interesting and doesn't just play re-runs of the same show over and over (been there, done that). That is the reason we decided to bring this article to you, to aid you in keeping the boredom away with some of the best channels available in the United States.
The channels we have listed below are not only rated the best throughout the United States, but also the most watched American channels according to various surveys launched to determine, the best fit for all.
The Only Channel That Has Kept Its Viewers CBS
CBS is the only Cable channel available, that has not lost any of its viewers, in accordance with information released by Cable TV providers. The channel itself is listed as the number 1 most watched Cable TV channel, with over 9,419,000 viewers.
The channel itself is home to some of the best series out there, including the likes of Scorpion, Man With A Plan, 2 Broke Girls amongst others worthy of mention. There are also a variety of entertainment shows including action, adventure, drama, reality, and of course, those sitcom comedies that seem dumb at first but can't help but make you smile.
 The Number 1 Youth Channel NBC
By youth, in this case, we are referring to young adults, NBC completely takes the cake. The channel is listed as the number one most watched channel for individuals who are between the ages of 18-49. Even if you are in the latter part of the spectrum, we still classify you as young at heart. The channel has seen over 2,682 million viewers last year alone.
For those interested in finding more about what NBC offers those who are subscribers of Cable TV, you are in luck. The channel itself is home to some unique reality shows. These shows include the likes of Saturday Night Live, America's Got Talent, and of course, Hairspray Live.
However, this is not all that the channel has to offer, included in its directory of shows are a bunch of breathtakingly awesome movies. These movies fall into a range of categories including horrors, thrillers, comedies, and a few others.
Fox Is A Contender Worth Mentioning
Everyone knows of the good old fox, right? Well, if you don't, we strongly advise that you get to know it, it may not be the number one channel out there for Cable subscribers, however, it sure does have a host of entertaining content.
In terms of ranking, Fox was rated as number three, for between the ages of 18-34, with a total viewer list of 989,000 last year. This channel contains a diverse range of genre's, movies, series, and news for viewer discretion.
These are just a few of the top-rated, and most watched channels available to Cable TV subscribers, if you have not watched any of these channels before, we strongly recommend you flip over to them and give it a whirl.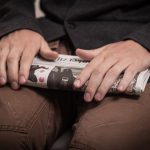 It's now time to give a description of who I am and what I represent. Hey, guys! So, who am I, that is indeed a question, which yields many possible results. All of which would be far too great to list in one book, never mind one short biography.